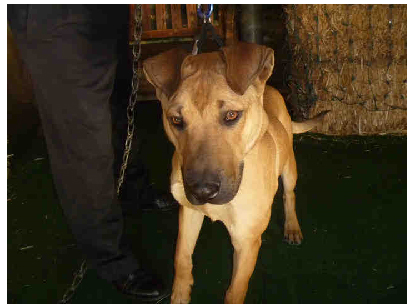 PEPSI - ID#A1185491
My name is Pepsi and I am a neutered male, tan German Shepherd Dog.
The shelter thinks I am about 1 year old.
I weigh approximately 52 pounds.
I have been at the shelter since Apr 29, 2011.
Adoption fees include spay/neuter surgery, all animals will be sterilized prior to release.
Adoption Information
Back For more information about this animal, call:
South Los Angeles Animal Care and Control Center at (888) 452-7381 Ask for information about animal ID number A1185491
Click here to donate to this organization
THIS BOY WAS DUMPED BY THE OWNER BECAUSE SHE SAID SHE HAS NO TIME FOR HIM! HE WAS CRYING AND WAS DESPERATE IN THE KENNEL WHEN I SHOWED UP AT THE SHELTER. WHILE WHINING HE GAVE ME KISSES THROUGH THE BARS. I PROMISED THIS BOY, I WON'T FORGET ABOUT HIM. I PROMISED HIM I WILL GET HIM OUT ALIVE!!!!! FOR GOD'S SAKE!!!! HE HAS $200, CAN WE PLEASE PLEASE GET MORE FUNDS AND A RESCUE TO STEP UP FOR HIM. HE IS VERY HANDSOME AND LOVING AND VERY VERY UNIQUE LOOKING. PLEASE HELP ME GET THIS KID OUT....HE CAN BE PUT DOWN ANY SECOND. I PUT AS MANY NOTES ON HIM AND AN IP UNTIL YESTERDAY!!! IT IS NOT ONLY IN GOD'S HANDS, WE CAN HELP THIS SWEET BOY GROW UP AND BE HAPPY....PLEASE.....!!!!!! I CAN'T DO IT WITHOUT YOU GUYS!!!!!

Leave a Reply